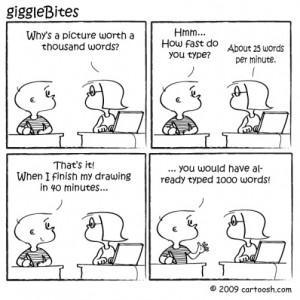 By Claire Leggott
'Infographic' – a word few were familiar with a few years ago but one that now rolls of the tongue of many seasoned PR or marketing professionals.  So, what exactly is an infographic?
According to the Oxford Dictionary an infographic is "a visual image such as a chart or diagram used to represent information or data."  I think this simplifies the notion giving the impression that it is merely a bar chart, flow chart or table, when in fact a good infographic is so much more – it is a way of telling a story without words.  Infographics paint a picture to explain complex information via a quick glance.
Infographics have been around for many years  but have recently become mainstream thanks to the ease of sharing them online and via social media platforms.
Are they of use in the world of PR?  We would say a resounding yes.  In a world of information overload and lack of time, the infographic can cut through the crowd to grab people's attention, be it a journalist or a consumer.  What's more, their attention doesn't have to be held for long, within moments an infographic can educate readers about a new topic and inspire them to learn more or take action.
If developing an infographic there are a few top tips to bear in mind:
Be clear and concise
Don't cram in too much detail
Present 'nugget' style information
Stick to the facts
Limit the number of words used
Include interactivity or
moving images to increase impact
Ensure it is easy to download, upload and re-post
They aren't always the ideal tool to use, not every complicated story or set of survey results will translate effectively into an infographic.  However, we would recommend considering presenting a news story or providing background information with an infographic.  They say a picture can be worth a thousand words.  We say a carefully crafted infographic can be worth 10,000 words.