Internet usage in Australia has been hitting the headlines. Last August, Facebook publically announced that Australia has 9.5 million subscribers and that we're spending more time on the social networking site than any other country. The Australian Bureau of Statistics revealed earlier this year that the number of internet subscribers in Australia has increased by a sizable 10% to 10.4 million in the past ten months. So what does this say about us as a nation?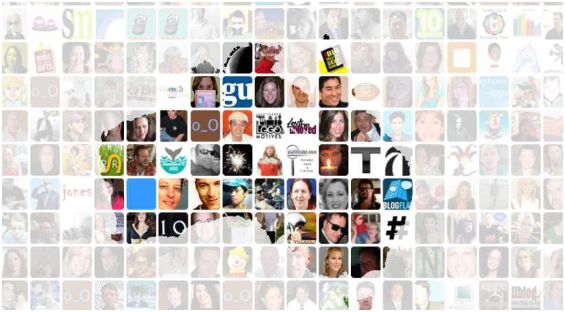 You could argue that it's something to do with Australia being an island – we're a long way from everyone else and we use channels like Facebook and Google+ to communicate with long lost friends and relatives overseas. But then wouldn't the same ring true for the UK, New Zealand and Japan? Perhaps it's down to us being the stereotypical "friendly, laid back, social" Aussies who like to communicate with our mates. No! What it's really got to do with is that we are informed, online users and data suggests that we like to do our research on the web before spending our hard earned dollars.
As a nation, we're spending on average 22 hours a week online and a fifth of that's using social media channels. You see, we like to browse, make informed decisions and see what other people are saying about a product or brand before making a decision. And this explains why there has been a huge surge in the number of Aussies contributing and using online reviews, discussions, comments and 'Likes' before making a purchase.
And the same rings true for the medical profession. In August this year, Cegedim Strategic data released new stats about doctor's digital habits. The research suggested that 30% of doctors own an iPad and 56% plan to buy one in the future. Out of those who own an iPad, 17% said they use it for both work and personal reasons.
We're also seeing steps being taken by the government to electronically coordinate patient care across the healthcare sector. It'll be interesting to monitor the success of the initiative to roll out the Personally Controlled Electronic Health Record (PCEHR) system for Australians. From 2012-13, if we register, we'll be able to see important health information in one consolidated view and share it with healthcare practitioners during our medical appointments. 
Nielsen published some very interesting data earlier in the year showing that we're also leading the way in social media consumption. 73% of us read reviews, discussions and comments on brands, products and services at some stage and 26% do so on a regular basis. 46% have clicked the Facebook 'Like' button for a brand/organisation and 17% do so frequently.
Luckily we don't have to stay glued to a computer to do our browsing. Nowadays, doctors can readily access mobile medical applications while in the hospital. Migraine patients can track their condition on the move, diabetes patients can log their glucose levels with a glucose buddy and smoking cessation apps motivate quitters while they are socialising by keeping a note of cost savings.
One thing's for sure – Australian use of the internet is predicted to rise. In terms of what this says about us as a nation – it's simple. We're digitally savvy. We like to chat to our friends and family online, conduct web based research and shop around before we buy. Who knows what next year's stats will suggest about our national digital habits. There's only one way to find out – keep browsing.