A rivalry exists in Australia that spans from the East to West coast, encompassing health, education, the cost of living and even football. City versus country, regional versus metro; there is a clash occurring reminiscent of David vs. Goliath. Regardless of where your loyalties lie, with more than one third of Aussies calling regional Australia home, we have to ask – is it foolhardy to relegate our country cousins to second place?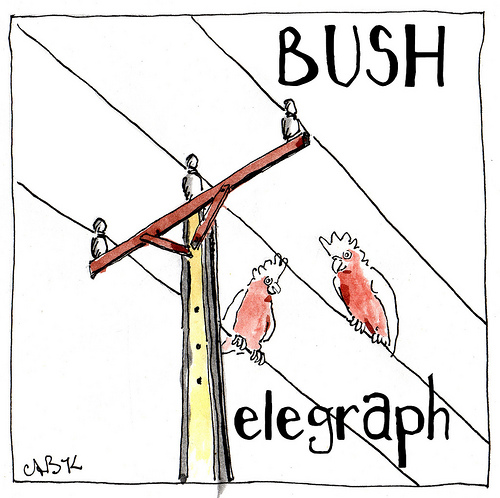 Rural and regional media outlets often play second fiddle to the likes of big guns such as The Sydney Morning Herald and Herald Sun. While the ability of national and major metropolitan media outlets to create mass awareness cannot be underestimated, the 'local angle' can be just as powerful – perhaps even more so when it comes to motivating people to behave in a different way or take action.
Adding credibility to this claim, a survey conducted by Roy Morgan Research reveals no medium is more effective at reaching country Australians than their local newspaper. Regional press is read by 7.3 million Australians – a figure not even the likes of Masterchef can compete with.  Bucking city trends, the steep downturn in readership figures experienced by our national and metro papers has not been felt by regional counterparts who have actually managed to increase their readership. 
With a greater Government focus on health in regional Australia, a unique opportunity beckons to put health back on the 'bush telegraph' agenda.
Just this week, the Government announced its first National Male Health Policy will soon be released, a policy shaped by the Australian Institute of Health and Welfare report: A Snapshot of Men's Health in Regional and Remote Australia. This focus on regional and rural Australia illustrates the ever-increasing discrepancy between the health of 'city slickers' and that of our regional countrymen, and women. And although funding of targeted rural health programs increased by 45 per cent to $700 million in 2009-10, there still remains an opportunity to reach regional Aussies with targeted health information via the media outlets they consume most – knowledge is power after all.
When it comes to health information and proactive self-care, providing details on the latest in diabetes management or cancer treatment should not reflect the banana bread craze and reach our country counterparts months later. 
Regional Australia is too often relegated to the Australian media's version of Shannon Noll - always the runner-up – but what about them? Be it the Goondiwindi Argus, NBN Coffs Harbour or Outback Radio 2WEB, perhaps regional media is the hidden jewel in our media crown.  National and major metropolitan news and information is important, however it is local content with localised messages which truly has the power to galvanise community empowerment and action.