Recently, the British Medical Journal launched an iPad app – the first general medical journal to do so! This is truly a sign that the health world is embracing medical information 'on the move'. The app 'combines the weekly BMJ print journal selection of research, comment, and interactive education, along with live feeds of the latest news, blogs, podcasts, and videos'.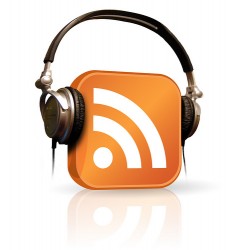 The launch will be welcomed by doctors and nurses armed with tablets and smart phones, who are now more mobile than ever before – particularly those in remote and rural areas.
This mobile medical education, however, is about podcasting as much as it is about apps.
Mainstream sources of medical- and health-related podcasts include key international medical journals, such as the New England Journal of Medicine and the Lancet, as well as the World Health Organisation and the Cochrane Library.
Podcasts are also increasingly being used in medical schools, including for downloadable libraries of high resolution heart and respiratory sounds.
Interestingly, a recent survey of student nurses found podcasts allowed greater control over their learning, helping them gauge their individual learning needs and build their understanding of complex topics.
Here are five top audio resources specifically relevant to clinical practice in Australia (although there are surely many more worthwhile resources!):
1.       ABC's The Health Report – Jargon-free, easy-to-understand information and analysis on health and medical matters, considered within social, scientific and political contexts – presented by Dr Norman Swan.
2.       ABC's Health Minutes – 60 seconds of straight talk covering the latest in medical research.
3.       Australian Family Physician – Interviews with authors from the official peer-reviewed journal of the RACGP
4.       Australian Government National Health and Medical Research Council – Updates on Australia's major health and medical research issues from the people who shape them.
The rise in popularity of audiovisual media in medical education will likely continue as society moves to using more audio and video and physicians strive to keep current in an era of evidence-based practice. Some futurists believe that we are entering a post-textual period of the Web and that there will be an even greater demand for audio and video content in the future.

Dean Giustini, UBC Biomedical Branch Library, Canada