Consumer interaction hasn't changed. The consumer journey is the same as it always has been; people browse, buy and use. What is different in today's digital environment is people start their research online and to influence this, offline and online marketing needs to work together.
Through blogs and social media channels your marketing content needs to facilitate two way dialogue. Previously, customer relationships worked via a one-way conversation – the company speaking to the consumer. Now discussions are collaborative and work both ways via channels such as Facebook, blogs and forums. To work with this, there has been a shift to 'inbound' marketing – marketing that focuses on getting found by customers.
Inbound marketing uses digital channels including:
Content: Blogs, videos, white papers, e-books
SEO: Search engine optimisation and keyword analysis
Social media: Twitter, Facebook, Google+, LinkedIn, YouTube, Flickr
The more materials and content you post online, the more chance people have of finding your content.
Here are some key components to consider when thinking about your digital marketing strategy if you haven't already:
1)      Create a keyword strategy using Google AdWords
2)      Search engine optimise your website
3)      Develop a business blog
4)      Promote content and participate in social media
5)      Nurture engagement with email marketing, e.g. eDMs
6)      Consider online advertising
7)      Be mobile friendly
8)      Analyse and refine strategies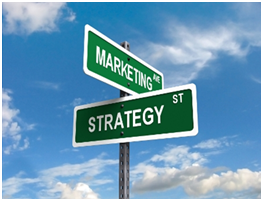 You may have heard it before, but the power of digital is growing rapidly and it is important you capitalise on the opportunity as part of your marketing strategy. Now the average time spent online (13.7 hours/week) tips television viewing time (13.3 hours/week). In just 20 minutes on Facebook over one million links are shared, two million friend requests are accepted and almost three million messages are sent. Every day 300,000 new users sign up to Twitter and 48 hours of video is uploaded to YouTube every minute! It is therefore necessary to promote content and participate in social media to open up the discussion and to encourage engagement for your business.
Ultimately when integrating digital into your marketing plans, you need to define your strategy and vision and understand how digital media interrelates with traditional media. With the evolving nature of digital, you also need to be flexible and engage your audience, which may mean reinventing your content to accommodate varying trends and discussions.