Those who were in attendance at the recent ASMI Conference will surely agree that the event boasted an impressive line up of speakers, who covered both interesting and informative topics.
While all topics discussed and debated were very worthwhile (the Appendix H panel discussion was particularly relevant and thought-provoking) – we thought we would capture a few key points discussed by Ross McDonald from Google. McDonald offered fantastic insights into Google health trends and how the search engine can be effectively utilised by the industry (and it is not as simple as developing a website and keeping your fingers crossed!).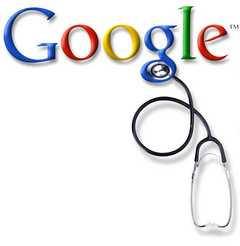 Some interesting facts:
Health queries have doubled in the past year (unsurprising, but good to know)
Older demographics are going online too (don't assume your mum doesn't Google her health questions)!
Health searches usually decrease immediately after Christmas (Christmas festivities and New Year Resolutions predictably keeping our anxieties at bay)
Some of the most popular health search topics include:

HIV
Nutrition
Cancer
There is a demand/supply gap of health information online in Australia – providers are not keeping up with the search needs of Aussie Googlers
Mobile searches are on the rise
60% of us go online while watching TV (communications strategists who link a TV presence with a clever online component would be smiling)
A large proportion of searches are navigational Vs informational – this year's most popular search term was Facebook (this is a reason to employ an SEO strategy, if there ever was one)
And last but certainly not least: believe it or not – Google can 'predict' (within a mere 3 week leadtime) when a flu pandemic is about to hit. Predictive technology records and measures the searches people run (such as flu symptoms, etc.) and forecasts the likelihood of when the population is likely to get struck by a pandemic (we are truly living in the future!)
McDonald's words of wisdom for companies who are thinking about their online presence included:
Consider your organic search ranking and don't forget the 'sponsored links' option  – 'Sponsored links' work best for consumers making an immediate decision (for example, those buying car insurance)
Start your digital strategy with your audience/the consumer – NOT your website or brand
Think beyond your website – remember your audiences are sharing information
…and share information we do – this short post is evidence of this alone.