Hi there, I'm Alex – student, lover of travel and fashion, concert-goer, chocolate addict and the resident Cube intern! Time has certainly flown since I began my internship in mid-2011, and with it I have gained an incredible amount of first-hand experience and insight into the world of public relations. Choosing a career path wasn't easy though and I actually got off to a bit of a rocky start. This is my story and a snapshot of my role as Cube's intern.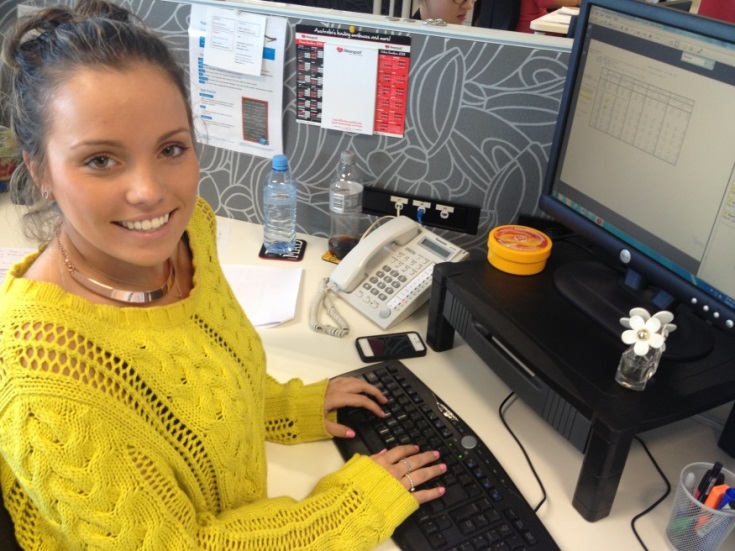 In 2011, I began a media degree at Macquarie University however quickly became unsure of what I wanted to get out of it. I decided the best option for me was to leave the course and take a year off– surely it couldn't hurt? My plan was to take a year to enjoy 'out of school life', and hopefully gain clarity on which direction I wanted to head in.
Little did I know, within six months of my 'gap year' – I would know exactly which path I intended to take. In June 2011, the Cube team opened their arms to me for what was originally a four week work experience stint so I could gain a better grasp on the real PR world – and I've been a part of the Cube team ever since! After a couple of weeks working with such a brilliant team, I knew PR was where I wanted to be. With that, I re-applied for university and am now a year deep into my media degree at Macquarie University.
Cube has been such a fabulous and vibrant place to have been introduced into the exciting world of PR. During my time at Cube I have assisted team members across many projects and clients – from sourcing media contacts to assisting with project evaluations to pitching stories to media outlets. As my experience has progressed at Cube, so have the tasks I've been involved in and thus the overall knowledge I've gained.
So what does a normal day as an intern at Cube look like? The beginning of my day always begins with some media monitoring and a few media contact updates – from there I could be working on anything  from digital strategy, new business research or even helping the team with client presentations. I guess it would be right to say there is no 'standard' day at Cube as each is different – which has to be one of my favourite aspects of working in PR at Cube, the variety!
Another favourite…the social perks! The monthly social is always something each team member looks forward to, especially me! We always have something fun and different planned – most recently The Swisse Colour Run and a visit to the Noodle Markets during Sydney Festival. And of course weekly Friday night drinks, the office lunches, internal celebrations and annual volunteer days. Working amongst the Cube team never gets boring!
Where to from here? First and foremost, I'll be finishing my degree within the next few years and I will definitely be aiming to develop a career in the PR industry with my internship at Cube forming a very solid basis. But I also intend to make the most of my time and travel (a lot!) while enjoying university life. For anyone tossing up whether PR is the career choice for them, I highly recommend getting out there and getting some real world, hands on experience!