Melbourne is currently playing host to the biggest contingent of PR professionals ever to descend on Australian soil at the World PR Forum, and a couple of 'Cubans' – Niki Hennessy and Jade McCudden – have joined the more than 800 delegates from 21 countries to talk about all things PR and communication! Here's the duo's overview of the highlights from Day 1.
The Forum is being facilitated by the ABC's Virginia Trioli – who is doing a great job of keeping enthusiastic communicators in-line and on schedule, and apparently enjoying getting a look behind the scenes of 'the dark side'!
After the welcome address from Nick Turner, PRIA, Robina Xavier, Queensland University of Technology (QUT) and Dan Tisch, Global Alliance for PR and Communications Management, we were treated to a keynote presentation from Wadah Khanfer, who is described as one of the world's few gentlemen in broadcast TV. Khanfer is President of the Sharq Forum and former Director General of Al-Jazeera.
The presentation was a huge highlight, providing insight into the changing face of broadcast journalism, the emergence of the 'two speed newsroom' and the impact of social media in empowering the populace as agents of social change.
Khanfer's presentation then moved onto a panel discussion that further explored communication without borders (or communication across borders) with Wadah Khanfer, Andrew Beswick from Amnesty International, Jehan Bseiso from Medecins Sans Frontieres and Archie Law from Action Aid Australia.
After morning tea the Cube team attended the Marketing and Brand session with Marne Fechner, Netball Australia, Brian Finn, Ideas Shop and Peter Young, Cricket Australia. The session focused on transforming and revitalising your brand by re-engaging with traditional fans/brand advocates and reaching new ones. According to Brian Finn, for Rugby New Zealand's 2011 World Cup bid, this meant strong themes, taking an inclusive approach, engaging its stakeholders, demonstrating ways for people to get involved and actively managing risk. Moving forward it apparently involves Taylor Swift.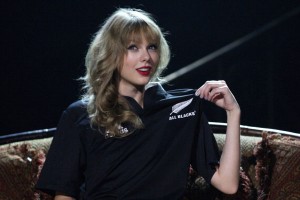 As part of the 2012 Forum the Global Alliance is producing the Melbourne mandate, a 'dialogue on how communication is changing our world, our organisations and our profession – and how communication must change as a consequence'. During the first afternoon session we participated in a working session to discuss and critique the draft mandate. We'll share more about the mandate at a later date, so stay tuned!
The afternoon also saw Professor Mark Pearson from Bond University and Claire O'Rourke from Essential Media discuss some of the legal and ethical issues presented by social media. As Prof. Pearson summed it up, 'this is the new media literacy', and something every communications professional should be aware of, so we'll have more on this later as well.
After a day of inspiring and informative sessions it was time to glam it up as we headed to the MCG for the 2012 PRIA Golden Target Awards and the World PR Forum Gala Dinner.
Highlights of the night included Prof. Jim MacNamara from the University of Technology Sydney (UTS) – where quit a few Cubans graduated from – being awarded the Educator of the Year Award, and the retro photo booth at the gala dinner.
Congratulations to all of last night's winners at the Golden Target Awards! Stay tuned for more on Day 2 of the Forum. You can also stay up-to-date on all the action as it happens by following us on @CubeBytes.