Accredited practicing dietitian and nutritionist, Kate Di Prima, shares her thoughts on the 'Australia's food and nutrition 2012' report
Australians have access to one of the best and healthiest food supplies in the world, however it appears that a balance between unhealthy foods containing excess fat and sugar, and more nutritious choices is not being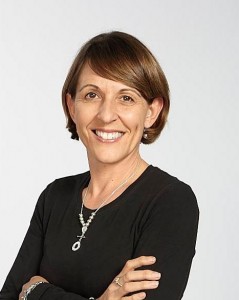 achieved. The Australian Institute of Health and Welfare (AIHW) recently released its report 'Australia's food and nutrition 2012', looking at the dietary habits of Australian adults and children.
The major findings highlighted in the report were that many adults and children are still not eating the required serves of fruit and vegetables per day and many are consuming more fat and salt in their food than is recommended. The lack of balance means that children's and adult's diets fall short in providing the required nutrients for healthy growth and development. Excess fats and sugars consumed in the diet contribute to excess energy measured in kilojoules or calories. Children and adults consuming more energy than needed increase their risk of gaining excess weight.
The common foods in the Australian diet that contribute to excess energy with very little nourishment include chips, biscuits, cakes, chocolates, soft drinks and takeaway foods, and are often referred to as 'treat' foods. The report indicated that 'treat' foods were contributing on average over 1/3 of an adult's calories and 2/5 of an average child's intake – well and truly more than is recommended by health professionals such as doctors and dietitians.
Poor dietary intake in infancy may lead to nutritional inbalances; this in turn increases the risk of developing chronic diseases such as diabetes and heart disease as an adult. Unbalanced diets favouring excess energy from fat and sugar can also lead to obesity. The report indicated that the latest figures show a staggering 60% of adults and 23% of children are overweight or obese.
The Dietitans Association of Australia welcomes the findings from the 'Australia's food and nutrition 2012' report and believes preventing poor health has been overlooked for too long. Getting the balance right is a major priority for the health of all Australians and starts with healthy habits in infancy.