There seem to be a few high profile brands out there in need of a social media 101 refresher course. In the last few weeks we have seen a number of examples where brands have forgotten the first rule of social media management – do not delete.
The two big examples from the last few weeks are Paspaley and Seven News. Following a story on Four Corners regarding the death of one of its divers Paspaley faced scathing social media backlash with angry comments posted on its Facebook page and via Twitter. Paspaley then made the mistake of deleting some of the comments from its Facebook page. (For more details and the response from Paspaley see this article on Mumbrella)
In a similar example, Seven News also deleted comments on its Facebook page from a mother angry at the coverage of her daughter's death. (More details here: Mumbrella) We have also seen Gloria Jeans and Comic Con Melbourne commit the same basic mistake recently.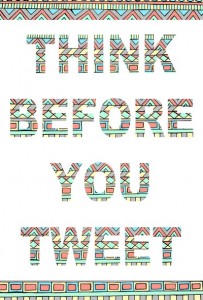 The first rule in community management should be do not delete, (obviously there are exceptions to this where offensive or inappropriate content is concerned) but it seems some of the big brands have forgotten this.
Getting the basics right, especially in an issues management situation, is essential. A well executed issues management plan can ideally turn a crisis situation into a positive opportunity for a brand. But getting it wrong can have a devastating impact, especially when it comes to social media issues management.
The old adage that a reputation takes a lifetime to build and seconds to destroy has never been more apt than in today's social world of instant information dissemination. Breaking the "do not delete" rule seems to point towards a lack of issues preparedness from a social perspective on the brand's part. Ultimately, you can't sweep an issue under the social media rug by deleting a comment; it won't make the problem 'disappear', and will most likely inflame further backlash.
If you don't have a solid social media issues management plan in place, why not give us a call ;)