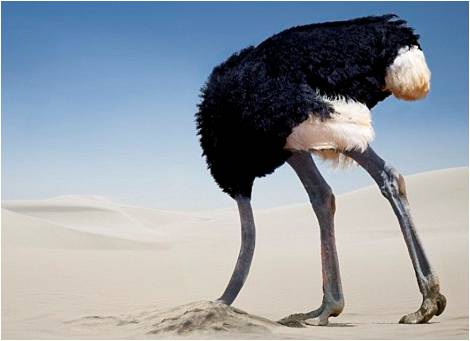 Niki Karlson
Social media is fast becoming 'business as usual' for brands and organisations. In the healthcare sector we are embracing the opportunities it presents to reach our customers (patients and healthcare professionals) – but there is an understandable sense of trepidation, with the industry approaching social media as an unknown quantity. There are certainly additional restrictions and considerations for healthcare brands moving into the social space; regulations and duty of care to name just two. But today, a major brand that is unavailable to its customers in the social space will leave people asking "where the bloody hell are you?"
Cube recently attended the Inaugural Social Media in Healthcare Conference. The overarching theme was the reticence of many healthcare brands to engage in social media, balanced against the necessity for it to be embraced.
Ramsay Health Care shared their social media strategy, which they approached from a risk assessment point of view. That is, it was a greater risk not being there; staying 'safely' away from the unknown wasn't an option anymore.
The company is using social media for employee communications and training, talent identification, engagement with its customers/audience and to position its senior staff as thought leaders in the industry. Ramsay has rolled out its social media presence by developing employee advocates, who can then educate their peers on the usage and benefits of different platforms.
Ramsay Health Care is a great example of successful social media communications for both internal and external audiences. In contrast, we can clearly see the repercussions of not engaging in the social space by looking at the social storm that was created around the Queensland Health payroll debacle.
As soon as the news of the mis-payment of Queensland Health employees broke it was all over the social sphere. Disgruntled employees were galvanised into action via Facebook groups and pages. Stories, grievances and opinions were shared and all in an open forum, where the public and the media were watching.
Without a presence on key social networking sites Queensland Health left itself open to public judgement without any input or response from the organisation. The body has since joined Facebook and Twitter, but the payroll issue is a good illustration of why waiting until you need a social presence is such a risk.
The development and implementation of social media policy was also discussed. Firstly, policy needs to be fluid; the social landscape is constantly in flux, and as such, your engagement policy should be also. Policy should be inclusive, not exclusive. And finally, the resurgence of the K.I.S.S approach (keep it simple!). The perfect example of this is the Mayo Clinic's 12 word social media policy, which was released in May:
• Don't Lie, Don't Pry
• Don't Cheat, Can't Delete
• Don't Steal, Don't Reveal"
Social media is necessary in, and complementary to the health industry. As Professor Enrico Coiera, Director, Centre for Health Informatics, Australian Institute of Health Innovation, UNSW opened with; most diseases are social, so shouldn't the healthcare industry be social as well?